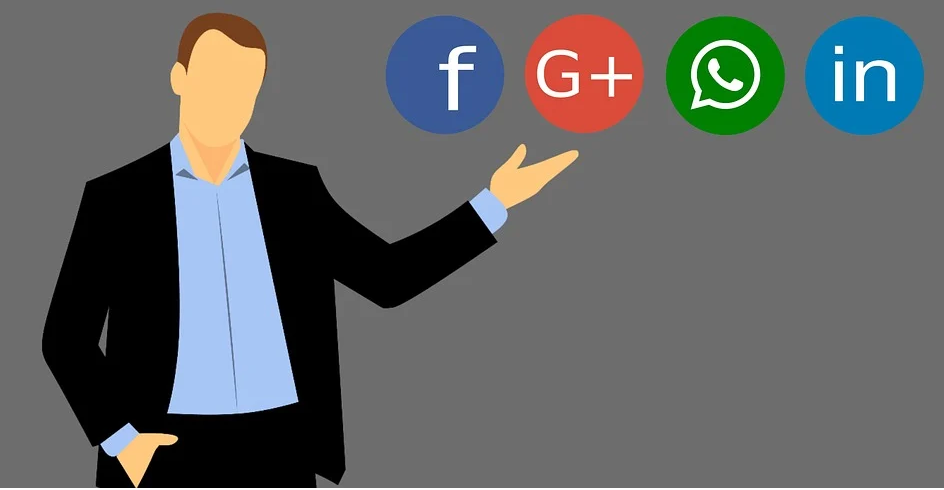 How 2021 has changed the social media marketing trends?
Saying that most people spend a good amount of time on social media won't be false, especially in the present time. Social media hold a special place in our lives and daily regimes. Some people are addicted to using it so frequently that they use it as the very first thing they do or check after waking up in the morning is checking their social media feeds.
Due to sharing vital information about the consumer's personal life, businesses and marketers flock to social platforms to connect with the targeted customers. But many a time content overload the social media and competition become so high. Therefore it can be challenging for new or emerging businesses to stand out from the crowd until they have a clear social media marketing strategy. By staying updated with the latest changes in social media trends, you can fuel your marketing strategy. Here we are listing some popular social media trends that you need to be aware of in 2021.
Ephemeral content is gaining too much popularity: Ephemeral content is available on the social media site for a short period and disappears afterward. In the present time, the attention span of social media users has become short; therefore, they require content that changes frequently. This is the reason why the content format like stories has become popular. They are addictive, concise, and engaging in such a way that people unknowingly spend hours scrolling the stories one after the another. Online marketers have observed this trend and using it to obtain its advantage.
Traditional social media platforms continue to perform well:- Instagram and Facebook have been dominating social media platforms for years. However, in recent times, some new platforms have emerged in the market and gained fame with a significant amount of time. These newcomers encounter difficulties in their expansion. Similarly, Instagram and Facebook also face some issues, but they continue to popular among the users. According to the latest survey, businesses intended to increase their social budget are improving their social budgets.
Social media marketing continues to expand:- brands have been using social media platforms like Facebook, Instagram, and Pinterest to sell their products. Social media commerce has been the new and the finest avenue for brands to start the trend that will get stronger.
In this rage, social media commerce is on its way to becoming a mainstream channel like any other medium, specifically offline stores or websites. This trend is getting stronger day by day as social media sites have introduced pro-selling features. From Instagram storefronts to shoppable posts, social media platforms constantly improve to become full-fledged retail platforms. Marketers and brands will leverage these features and incorporate social media commerce in their strong and effective sales strategies.
Video content dominates the other posts:- In the year 2021, video content comes up as the most engaging form of content that has actually or will soon dominate social media in no time. Certainly, video content is the clear winner over all other types of content posted on social media. Whether it is a short type of videos or stories or lengthly form content posted on youtube, these videos are the future and present of social media. According to a recent study, by 2022, almost 80% of content posted online will be video content. So you can estimate how important it is to utilize the video content properly to stay relevant to the social media domain.
Therefore if you are not creating videos for promoting your business, then it is high time to include them in your marketing strategy. Shortly, these videos will certainly dominate social media, and anyone else who doesn't realize that, then coming time will be a tough time.
Live streaming will turn out to be more effective:- The year 2020 was different from other years. It has been seen as the year of transformation, so businesses have had to change their operating models. But if they don't, then companies will turn on their heads. It was the time when suddenly all businesses change their mode of operation and join the online platform. Even the people who have never used video cameras before are now participating in the zoom calls. Older adults who were even not familiar with using mobile phones now adapt the live chatroom and online streaming.
In the year 2021, significant improvements have been observed in the covid situation. Still, the online medium is preferred by the buyers as well as sellers. So in the year 2021, we expect to see more and more customer services offering their services with the help of online streaming. It includes major activities like setting up a bank account, which was nearly impossible in the past.